Who is your trusted IT security partner?  SonicWALL, Cisco...another vendor?
Join Ulistic and three strategic Fortinet partners on Dec 13 at 2 PM for an expert roundtable discussion on the benefits of partnering with Fortinet.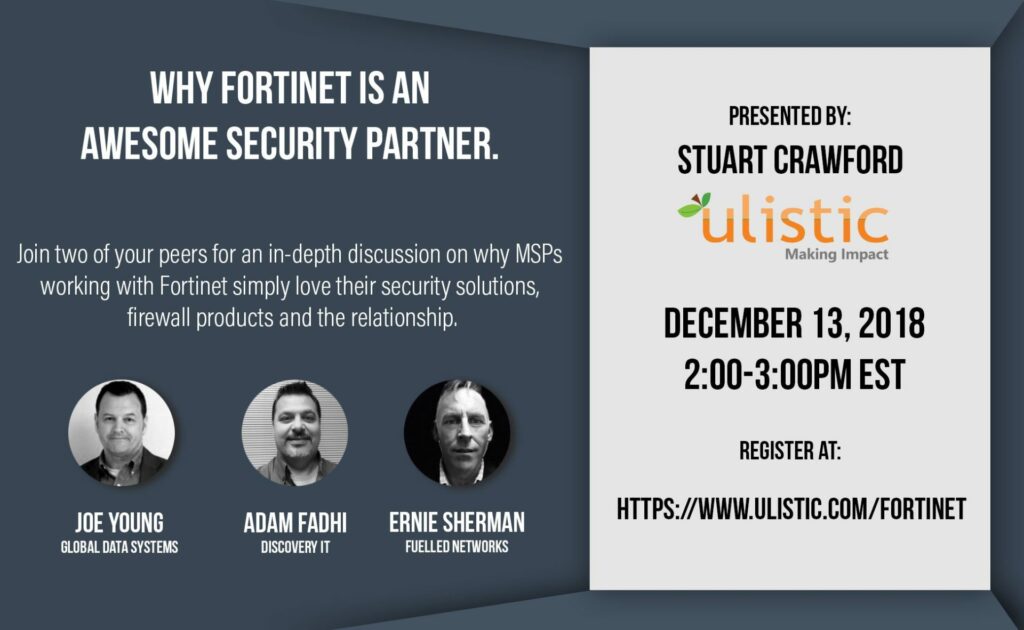 Join three of your managed services peers for an in-depth discussion on why MSPs working with Fortinet simply love their security solutions, firewall products and the relationship.
This is your opportunity to ask point blank questions without Fortinet being on the call and get the TRUE story of why Fortinet.
Learn from three great MSPs who will share their Fortinet experience:
Joe Young - GDS
Ernie Sherman - Fuelled Networks
Adam Fadhli - Discovery IT
Register at https://www.ulistic.com/fortinet