Small Business Websites By Ulistic
Since 2010, Ulistic has focused on working with small businesses eager to grow their organizations through effective digital marketing strategies.
The cornerstone of any effective digital marketing strategy is a highly effective lead generation-focused small business website.  After all, all roads lead home, and home is your small business website. Without a lead generation-focused small business website, you're campaigns, SEO efforts, and pay-per-click campaigns are wasted.
You need a small business website partner who understands lead conversion, quality content, and, most importantly, has run a highly successful small business themselves.
Why put your small business website in the hands of someone who hasn't run a successful small business themselves.
I would HIGHLY recommend Ulistic team
It is hard to find dependable companies with trustworthiness and integrity. Ulistic team are all of this, with the icing on the cake being their impeccable professional service. They handle projects with ease and efficiency while maintaining excellent communication. I'm always able to talked to my account manager when needed, which is a huge plus. Ulistic cares and works hard for his clients. It is not uncommon to receive emails from him early in the morning and late into the evening. I am always confident that Ulistic team are diligently working for my company. You will find no one that will work harder for you, along with regular reporting to keep you informed. I would HIGHLY recommend Ulistic team.
tca Synertech
Tom Martinez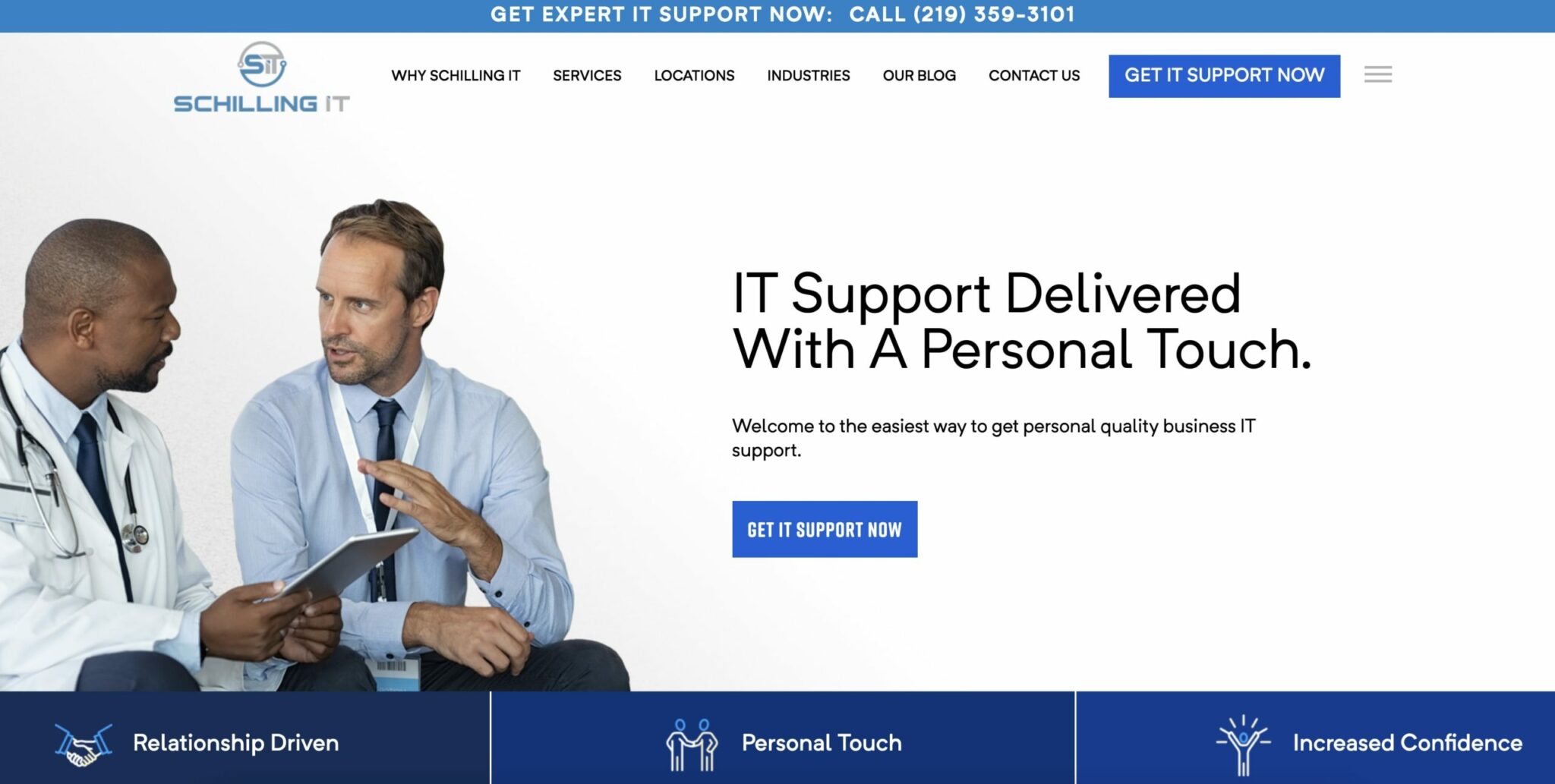 Why Select Ulistic For Your Small Business Website Design, Development, and Management?
For the past 20+ years, Ulistic's Stuart Crawford and his partner, Melissa Crawford, have run several highly successful small businesses.  From 2001 - 2008, Stuart Crawford was a partner and business development director for Calgary, Alberta's IT Matters, a top IT services company in Calgary.  After a successful exit in 2008, Stuart started Ulistic in 2010 and has been focused on the success of small businesses through digital marketing ever since.
The Ulistic team is well versed and completely focused on ensuring you have the tools, strategies, and tactics in place to win in the online space.  After all, digital marketing continues to win over traditional marketing each year.
But, you need a great small business website first.
Ulistic Small Business Websites
When you choose to work with Ulistic as your small business website team, you get a team dedicated to working with you throughout.
Ulistic has taken the best digital marketing strategies and traditional marketing tactics studied many of the top thought leaders, and brought many techniques to produce a small business-winning website for you.
Ulistic's small business websites combine:
StoryBrand or Marketing Made Simple: This book by Donald Miller is one of the essential small business marketing bibles any business owner should have.  Ulistic has studied this methodology and has taken the best parts of employs them for each small business we work with.
They Ask You Answer: Marcus Sheridan's masterpiece, They Ask You Answer, teaches small business owners how to take questions, objections, and other gems from clients, prospects, and peers and combine them into content for your website.  Ulistic recommends this strategy for all our clients for their blog content, video content, and other content strategies.  Clients who employ They Ask You Answer in their overall marketing efforts see a dramatic increase in the success of their digital marketing efforts.
There are many others sources of inspiration that Ulistic employees with our websites.  But the most critical focus is on lead conversion.
Small Business Websites Designed To Convert Visitors To Prospects
The most overlooked part of your website is what happens when a visitor hits your website.  We want them to convert.  The goal of any marketing-focused small business website should be to convert visitors into prospects.
Many small business website designers are not focused on conversion.  Sure, some may make great websites, but they are useless because they don't accomplish this one primary goal, convert a visitor into a prospect. If you're running a small business, you should choose functional sales and lead generation-focused websites or flashy websites.  Not saying, don't jeopardize professionalism, but error on professional and function vs. flashy and non-functional.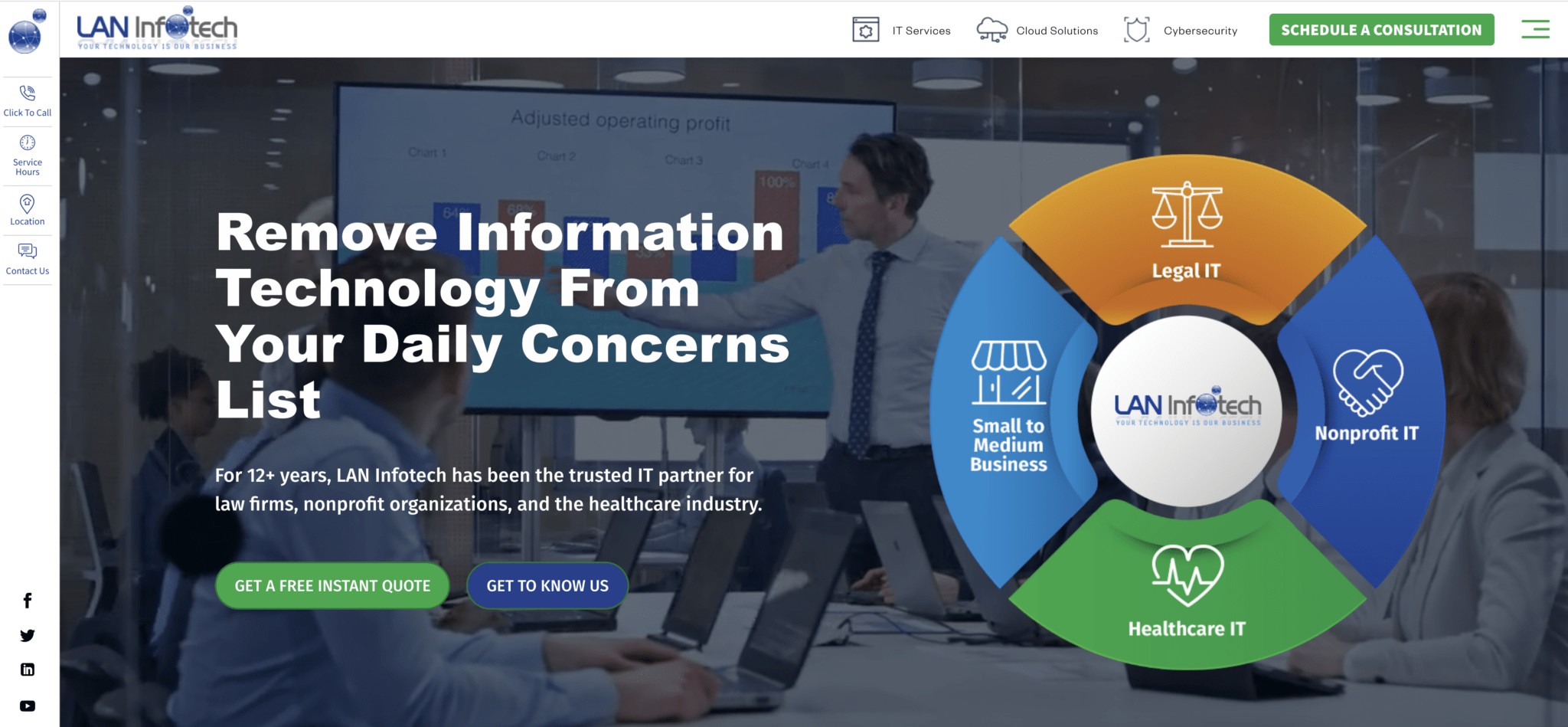 Your Small Business Website Must Be Found On The Search Engines
Another major focus area of every Ulistic small business website is SEO or Search Engine Optimization. Ulistic takes SEO very seriously, and every small business website we create is designed, developed, and deployed with search engine optimization in mind.  If your small business website is not being found on Google, Bing, Duck Duck Go, or other search engines, then you've wasted your time and money.  Your small business website team must also double as SEO experts. Suppose your small business website team doesn't understand SEO basics and optimize your website for search. Go somewhere else.
You won't have this problem with Ulistic. We're experts in small business websites and SEO.
Everything we do is focused on SEO, lead conversion, and functionality.
I definitely recommend Ulistic
Ulistic provides excellent strategies and tips for small businesses to grow their businesses efficiently. If you want maximum impact with minimal hassle, I definitely recommend Ulistic. I've seen leads gained just from doing a podcast episode with him.
Scott Wright
Small Business Website Content
When it comes to your website and your website's ability to attract new clients and customers, it comes down to content.  Content is King!  There is a reason the Internet is known as the INFORMATION HIGHWAY and not the good-looking website highway.
Your small business website needs the best content to attract the best new clients.
Ulistic works with each client to map out the content, write and produce content and publish and optimize their content.  We do it all for our clients.  Our team of highly skilled content writers can cover almost any industry or business type.  However, we understand that content creation is a collaborative effort, and we work with each client and help manage their content development:
Ulistic's content team helps with:
Website content
Blog and articles
Landing pages and lead generation pages
White papers and brochures
Infographics
Webinars and interactive meetings
YouTube videos
and so much more
Content is super critical. Again, it would be best to have a team of small business website professionals who understand that everything is connected. When everything is synced up perfectly, your position on Google increases, your brand's exposure online increases, and you ultimately win new business.
Hire Ulistic For All Your Small Business Website Needs
You get what you pay for.  Great website and marketing strategies aren't cheap, and cheap marketing professionals aren't good. Why put your trust in someone who has never grown a successful small business or a website marketing business who is struggling to get leads themselves.  Put your team in a small business website team that understands the importance of creating a small business website focused on lead generation, converting visitors to prospects, and getting new visitors through search engine optimization.
Trust Ulistic to be your next small business website company. Call 855-964-2608 or email info@ulistic.com to get started today.