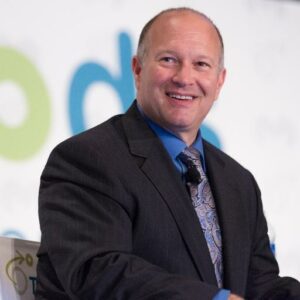 No other description is required.
The MSP Legend himself is our guest during our next webinar on May18th at 2:00 PM eastern. This is another one of those awesome webinars you simply cannot afford to miss. Why is that? It's Gary Pica!
Gary and Stuart will discuss the state of the union with managed IT services companies and attempt to clear the fog inside their crystal balls to help predict what managed IT services companies need to focus on in the future to improve all parts of their business operations.
Just in case you have been living under a rock -- Who is Gary Pica?
Gary Pica is a pioneer in the managed services field. His first MSP, Dynamic Digital Services, was "early to market" in the MSP arena. It quickly became one of the fastest-growing MSPs in the country, with over 7,000 endpoints under management, generating over $500,000 of monthly recurring revenue. He has since launched TruMethods, a coaching, peer and accountability firm aimed at helping IT solution providers reach their full potential as MSPs and cloud providers. The key ingredients that transformed Gary's business and life are shared throughout the process. In addition, Gary is back in the game as an investor in another fast growing MSP.