Make LinkedIn your personal branding tool. Start by giving how your profile looks serious thought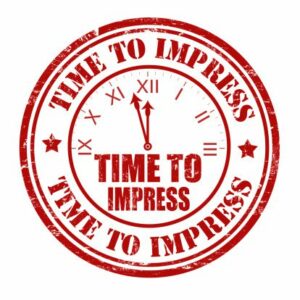 Does your personal LinkedIn profile inspire others to connect with you? What about your managed service provider (MSP) company page on the business-oriented social networking service?
In this world, first impressions mean everything. In business, that adage is doubly true.
I've written before about the importance of using LinkedIn effectively, and why it's the most important social network for MSPs. Yet I still see so many people either not using LinkedIn as valuable resource to drive their businesses or careers forward, or presumably, they don't spend the time improving their LinkedIn profile to entice others to connect with them.
A complete, appealing LinkedIn profile and/or company page can make all the difference in the world to the health of your business. It builds credibility, makes your profile easily searchable both on LinkedIn and Google search, and it can have a remarkable impact on driving new business.
What Makes a Great LinkedIn Profile?
This isn't about keyword stuffing your profile or exaggerating the truth, but you do need to be bold and show your expertise off. Your profile needs to be memorable, impressive, and inspiring to the potential clients and business partners with whom you want to connect. Fill out every section within your profile and make it simple for others to contact you.
You need a professional photograph on your profile. Don't use a photo your friend took of you with his or her phone while camping, hire a photographer and upload a pro headshot of yourself. Essentially, look as you would if you were heading to a job interview or to do business with a new client for the first time.
And visibility is everything. You need to be vocal, helpful, and engaging by sharing your knowledge and opinions on topics you know well. Doing so will help you make new connections and establish new relationships, improve your search rankings, and find new clients.
Other LinkedIn Tips to Chew On
Here are a few other tips I recommend you consider for your profile or doing on LinkedIn on a regular basis:
Join relevant groups. There's no better way to find new clients, new employees, and new business partners than in LinkedIn groups. When you join a group, you have the opportunity to reach out and contact other people on LinkedIn you might not otherwise be able to directly contact. And don't limit the number of groups you join. In other words, be a LinkedIn groupie; join groups that appeal to you professionally and personally.
Repurpose your own content. "Content is king" has nearly become a cliché but its sentiment still rings true provided its good content. If you've got it, use it and reuse it. The more it gets spread around, the more people will be exposed to it, and if it's truly helpful, insightful commentary, it'll drive more eyeballs to your profile.
Be personal and genuine. In the virtual world and especially on a social network, it's too easy to take short cuts or be lazy. If you're going to comment on someone else's post, have something worthwhile to say that adds value to the conversation, and always in a professional, respectful manner. Be opinionated. Let your knowledge and experience shine. You have everything to gain by engaging with others in a genuine, human way.
Good luck!
Only one in 100 I.T. firms prioritize marketing but 100 out of 100 want more sales leads. Ulistic helps managed service providers think and act strategically about marketing to generate more leads. Our team of experienced writers, graphic designers, and professional marketers will engage with your business daily to provide expert marketing materials and advice to help you create a foundation for success. Want to learn more? Visit us at Ulistic.com.