Ulistic MSP Website Service
$497 / Monthly
Is your MSP marketing website generating the business opportunities you need to run a highly profitable and success MSP business?
Most MSP websites are not generating the business opportunities required to sustain a healthy sales funnel. Ulistic's MSP website service can help.
Built on 20+ years of experience with digital marketing, Ulistic's MSP Marketing website service provides the much-needed foundation to boost your credibility, position your business to your target audience and ultimately…increase the number of new business opportunities your managed IT services business receives.
What's included in the Ulistic MSP marketing service?
A fully custom designed MSP marketing website
Custom content that addresses what your potential clients are looking for
On page SEO ready design and content optimization
Generic MSP blog content

(See blogging service for additional options)
Ulistic's MSP Marketing In a Box Program
$97/Monthly
Marketing In a Box is an affordable solution for managed IT service providers who aren't looking for an in-depth MSP website, content service or email marketing program from Ulistic. It's for MSPs who just need some great marketing ideas to get started.
This is what Marketing In a Box is…it's your "Great Ideas" Program.
Marketing In a Box takes the great ideas Ulistic team members provide to our full-service clients and makes them available to the general public. Marketing In a Box overflows with many different marketing strategies and tactics that any-sized managed IT services company can use immediately.
In addition to getting great content ideas, Marketing In a Box is a special community. You'll get access to training, events and other marketing services that Ulistic provides to clients each and every day. Through a central delivery mechanism, you'll have great marketing material, training and more.
What's Included in Marketing In a Box?
eBooks

that you can download and edit with your company branding, name, address and phone number, and then make available on your website, social media sites, via email marketing and more.
MSP Marketing Videos are produced monthly. These videos include short 10- second videos on a particular solution, tech tips where we explain certain technologies and full pre-recorded webinars that you can use to educate your clients and prospects.

Sales Letters and Postcards.

Ulistic has numerous sales letters and postcards that you can use to drum up some new business. Simply edit with your contact information and company branding and print.

Email Marketing.

Take the best of Ulistic's email marketing activities and use them to share information through your favorite email marketing service or even your PSA. Copy, paste, edit and send…simple as that.

Social Media Graphics and more.

Want marketing materials that you can share on Facebook, Linkedin and other social media platforms? You can find them in Ulistic's Marketing In a Box.

Newsletters.

Each month you'll get an email newsletter template and print newsletter template that you can use to connect with customers and prospects.
Many other features and benefits…too numerous to mention.
Only $97 a month for unlimited access!
Start using your marketing materials right away.
Ulistic Blogging Service
$97/Monthly
Want more for your WordPress site?
Sorry, this is only available to MSPs running their website on a WordPress platform. Not currently available to Pronto Marketing or Vertical Axion subscribers due to restrictions on these platforms.
You can also subscribe to Ulistic's Blog Service and have highly relevant MSP content delivered to your blog automatically two or three times per week. Yes, Ulistic will do your blogs for you every week so you don't have too.
For an additional $97 per month, Ulistic will remove the burden of blogging off your plate.
Our MSP Blog content includes:
Content on many of the popular verticals serviced by managed IT service providers.
Role-based MSP marketing content. Content is written exclusively for CEOs, business owners, financial leaders and many other company roles.
Country content. Yes, we write content for Canadian, Australian and US audiences, and we spell words correctly. US or UK English doesn't matter. We know the difference.
Technical Information is provided on the latest Microsoft technologies and more. Ulistic will provide regular "how-to" style articles that you can share through your blog.
Cybersecurity information is provided, keeping your clients in the know with all the latest news in the world of IT security.
Plus a whole lot more.
Ulistic will require administrator-level access to set up this service and provide ongoing support.
The Ulistic Blogging Service is available as an add-on to our Core Marketing In A Box solution for $97 per month.
Ulistic Email Marketing Service
$97/Monthly
Running MailChimp?
Sorry, this service is only available to MSPs using the MailChimp Platform. Good news, MailChimp is free for MSPs with under 2,000 subscribers.
Take all the great content in the Ulistic Blogging Service and share it with your customers and prospects through our email marketing solution.
Yes, remove the burden of sending out email marketing yourself and keep in constant communication with your prospects and clients.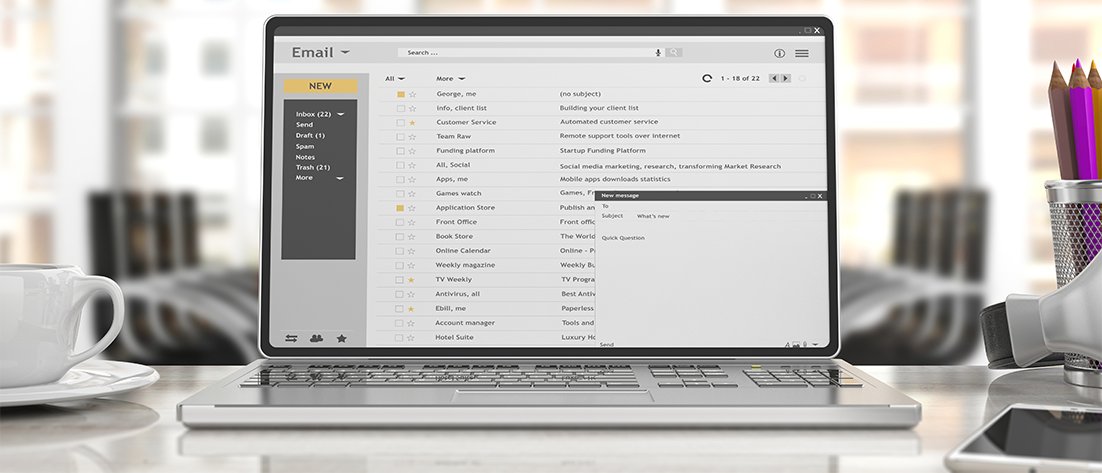 What's included in the Ulistic Email Marketing Solution as part of the Marketing In a Box solution? Great question.
Technical tips and advice
Cybersecurity news and education
Breaking technology alerts
Regular "on-demand" webinars
Holiday emails and announcements
Role-based email marketing – targets CEOs and CFOs etc.
Media announcements
And…a lot more
The Ulistic Email Marketing Solution is only $97 per month and requires the core Marketing In a Box Solution and Blogging Service.
Ulistic Local SEO Service
$97/Monthly
Experts say…Google is starting to favor local SEO results. Now is the time to capitalize on local SEO before your competitors do. Ulistic's Local SEO Service comes as an add-on to our Marketing In A Box Solution or you can choose it as a stand-alone solution.
When you subscribe to the Local SEO Solution you'll get:
Google My Business setup and management.
Complete and accurate Local Business Directory setup and syndication across a wide range of platforms including Google, Google Maps, Amazon Alexa, Apple Maps, Facebook, Bing, Yahoo, and Yelp.
A Single Dashboard for easy management for over 100+ digital services.
Detailed analytics and reporting in a single pane of glass.
Ulistic's Local SEO Service requires a one-year commitment of $97 per month per physical office location.

"We are delighted with our top-to-bottom Ulistic teamwork. In short order, we've seen an uptick in the quality of MSP leads. As we build out our complete Enterprise SEO Solution we look for continued successes with Stuart and his team."
Greg Kaufman, SMB Integrations
Ulistic Enhanced SEO Service
$997/Monthly
The Ulistic enhanced SEO service is the perfect add-on to any existing MSP marketing website. Working with Pronto Marketing, Vertical Axion or any other MSP Marketing agency and need your website to be found online. This is the solution for your managed IT services business. When you subscribe to the Ulistic Enhanced SEO service you'll receive the following services:
Detailed on page SEO review and audit. Ulistic will make sure URL structures are set up properly, proper image tags are used and everything is taken care of throughout your website to make sure Google or Bing can properly index your MSP Marketing website.
Two (2) custom offpage (High Domain Authority) SEO articles for your website written each month.
Two (2) custom onpage SEO articles for your website written each month, minimum of 1000 words.
Quarterly SEO consultation and reporting with your Ulistic SEO team
Google My Business Management
Local SEO services found in the Local SEO package
Additional SEO services are available for an additional SEO boost (Speak with your Ulistic team member)
Get Started With Your Customized MSP Marketing Solution
That's it…Marketing In a Box is an extensive marketing solution for Managed Service Providers who want to step into marketing with a very simple solution to get started.
Have more questions? Want to arrange a demo?
Email info@ulistic.com or use our Live Chat to schedule some one-on-one time.