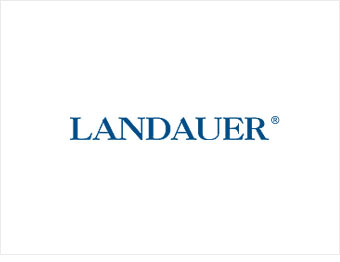 Sydney Technology Solutions recently completed a highly sensitive technology project for Landauer Australasia (LDRA) on behalf of their Parent Company Landauer Inc.
Landauer Inc., located in Glenwood, Illinois, U.S.A., is a Global Leader in Radiation Science and Services. LDRA, located in Canada Bay, NSW is a wholly owned subsidiary of Landauer, Inc. Landauer provides tools and support to organizations with potential exposure to ionizing radiation, helping them achieve their radiation safety goals.
As a leader in radiation services, LDRA needed a leader in information technology services. They required help moving and migrating their IT to a new office and data center. Doug King, Vice President and Chief Information Officer of LDRA researched the IT providers in the area and selected STS due to our expertise. Doug works in Landauar's headquarters in Glenwood, Illinois, and he needed an IT provider he could totally trust to provide the services they needed over 9,300 miles away.
Doug explained:
"Prior to our selection of STS, we did some brief research on managed service providers in the Sydney area that offered the full range of services we anticipated we might need, including: infrastructure as a service, remote incident management, backup services, server administration, cloud-based collaboration solution provisioning and support. And potentially, a partner that could assist us on the application side as well with MYOB (Mind Your Own Business) —our current platform. If we elected to implement a new platform we needed a provider we could rely on to assist us on the infrastructure deployment side of the project. We ended up only interviewing STS because, based on our research, they definitely stood out as one of the only providers who could assist us across our entire platform."
Adam and the team at STS completed the following for LDRA:
Risk Identification for critical systems & migration
Data Separation & Migration
New Premise Review & Preparation
Co-ordination of telephony & data requirements
Co-ordination of relocation of existing equipment & procurement of required
Implementation of Microsoft Office 365
Implementation of Microsoft Windows Server 2012
Implementation of Cloud Backup facilities
Established Remote Access & Connectivity for various and applications
Doug went on to say:
"The fact that STS provided turn-key implementation services was extremely helpful, and it was another reason why we were interested in them. As a CIO here in the U.S., not being able to be on the ground over there has its limitations. Thus, having a team as knowledgeable and experienced as Adam and the experts from STS has been a HUGE help to me. All I had to do was provide them basic directions around what we wanted to do with a cloud-based email solution such as Office 365. With STS's Microsoft partner relationship, they were able to procure the licenses on our behalf and drive the project all the way to completion. This made it completely hassle-free for me and my team here in Illinois."
Businesses in the Greater Sydney Area have a leader in IT with Sydney Technology Solutions.  For more information, or a complimentary, no-obligation assessment of your IT needs, call us at: (02) 8212 4722 or email us at: info@sydneytech.com.au.