We Get You New Business - We Will Bet Money On Our Performance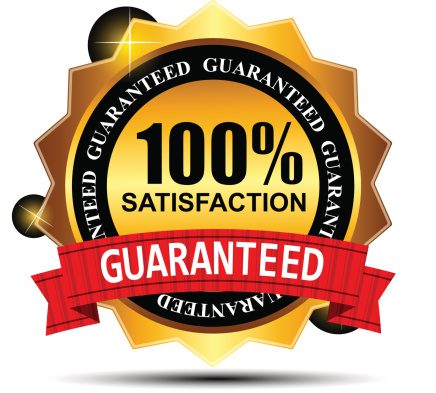 No Other MSP Marketing Firm Is Confident That You Will Get New Business From The Work We Do.
No Business = $15,000 In Your Pocket
Ulistic, the industry leader in MSP marketing services, takes another step towards helping managed service providers (MSPs) achieve stratospheric steps. Hundreds of managed IT service companies rely on Ulistic's web marketing services to help them win new business. Now, Ulistic offers the MSP marketing industry its first full-service guarantee to back up their services.
MSPs compete in very aggressive markets globally. They need to have a unique voice and clearly separate themselves from their competitors, but unfortunately, many MSPs sound the same and have a hard time differentiating themselves.
Ulistic's MSP marketing services are customized for each client to showcase the true qualities that make their MSP unique. To prove Ulistic's confidence in its marketing style, Ulistic offers managed service providers with a full-service guarantee: either the MSP gains new leads as a direct result of Ulistic's marketing services, or Ulistic will offer ,000 of complimentary MSP marketing services.
"We believe is standing behind our offering to managed service providers," says Ulistic chairman and lead consultant, Stuart Crawford. "The team at Ulistic does whatever it takes for our clients to achieve stratospheric success. When MSPs play at ten, they achieve the best results. Our objective is for them to reach their true potential, not to make them sound like the other guy."
Ulistic offers managed service providers a complete web marketing service starting at $347 monthly. With Ulistic's services, MSPs benefit from:
A fully custom-built responsive website,
Monthly newsletters,
Social media management,
Pay-per-click management,
Access to peer group activities,
Plus many other services.
To learn more about Ulistic's fully managed MSP web marketing solutions, call 716.799.1999 or email info@ulistic.com.
About Ulistic LP:
Ulistic was founded in 2010 by Stuart Crawford. Once the owner of a successful MSP himself, Stuart now pursues his passion of bringing affordable marketing services to Managed IT Services companies. Ulistic has a proven track record of success with many MSP clients, helping them achieve high double-digit growth year over year. The team at Ulistic is committed to providing its services without hype or over-promising and to helping all managed IT service companies, regardless of their size or revenue.