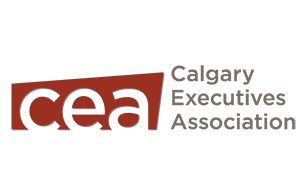 Your Business Needs Comprehensive Calgary-based IT Services and Support.
Fortunately, K&M Systems Integration's CEA Membership Enables Us to Better Serve Your Business Technology and All-Around Business Needs!
Since October 2011, K&M Systems Integration Ltd. (KMSI) has been an active member of the Calgary Executives Association (CEA). KMSI's CEA membership allows us to network and create strategic relationships with some of Calgary's leading business professionals, in order to help us provide much more comprehensive services to our clients.
As a member of the CEA, our team of Calgary IT support professionals leverage our strategic relationships to:
Purchase products/services directly from vendors: This allows us to receive lower rates and discounts, which in turn allows us to offer our services at a lower cost.
Gain valuable insight into other industries and businesses: This allows us to stay up-to-date on the technology challenges facing businesses in various industries.
Receive valuable assistance or information from other members: This allows us to stay informed while improving our business processes to better serve our clients.
Provide valuable assistance or information to other members: This allows us to assist other businesses in leveraging technology to streamline their operations while ensuring optimal productivity and profitability.
We truly believe our CEA membership greatly contributes to our ability to provide expert IT services and exceptional client support!
About the CEA
The CEA is part of a larger organization comprised of 110 executive associations, which are located in various major cities throughout the United States, Canada, Switzerland, England, South Africa, and beyond. The CEA's members include entrepreneurs, business owners, and executives who strive to create and expand business opportunities through personal contact and networking.
To learn more about the CEA, give your Calgary IT support experts at KMSI a call at (403) 274-7848 or send us an email at sales@kmsi.net. KMSI strives to build and maintain strategic relationships, in order to continuously improve upon our ability to offer the highest quality IT services and support.