Kyocera Intelligence is one of the leading Baltimore IT support companies.  Not unlike other firms in the area, OmegaCor Technologies aims to provide the best possible IT support services for businesses in the Baltimore-Washington, DC area.
When Kyocera Intelligence needed a refreshed MSP website and other IT services marketing solutions they went with Ulistic over all the other MSP marketing firms in business today.  Why Ulistic.  Simple.  Ulistic offers services that are 100% committed to helping businesses achieve stratospheric success and will not stop until they achieve that.
I have been working with the Ulistic team for the last 5 years. They not only have created a professional website for me, they have my website set up to provide us leads. On top of that, the professional marketing they have done for me has ensured our image is as professional as our service. I highly recommend any MSP looking to improve their marketing, to invest in their business by choosing Ulistic!
Keith Marchiano
Director of IT
Kyocera Intelligence
The new Baltimore IT support website for Kyocera Intelligence is just the tip of the iceberg.  Stay Tuned.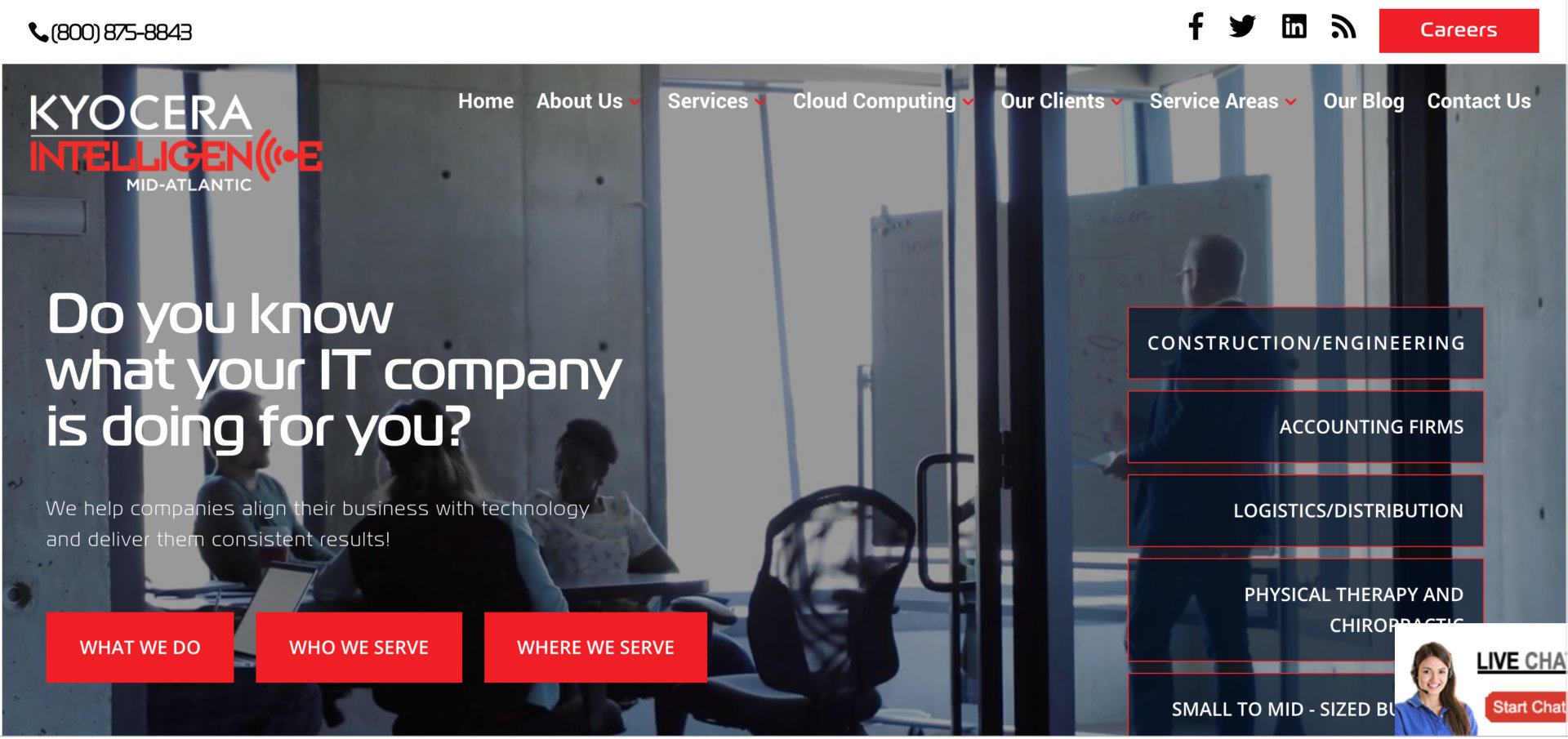 Call 855-964-2608 if you want success in your marketing and sales efforts.  Ulistic can help.