Interested in a career with a leading marketing agency in Highlands County Florida?  If so....Ulistic wants to talk to you?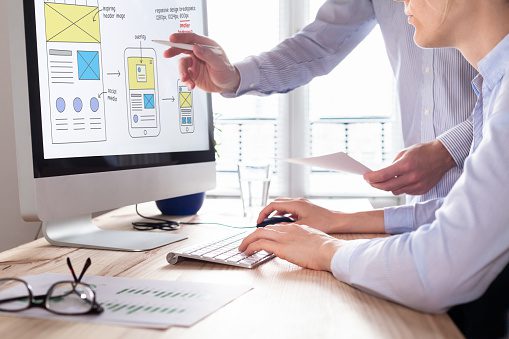 Location: Sebring, Florida
Position: Full Time
Benefits: 2 Weeks annual vacation/healthcare
Started in 2010, Ulistic is a top marketing company for managed IT service companies in Canada, The United States and globally.  Our mandate is to help our clients achieve STRATOSPHERIC SUCCESS.
Interested in helping clients around the world achieve stratospheric success?  Have a work hard attitude?  Not a person who blames others when things don't go right?  Looking to be part of something bigger than you?
Want to live and work in Highlands County?  Read on...
If you are lazy, like to come to work late, full of excuses and don't play well with others.  Don't waste your time and ours.
Immediate Career Opening In Highlands County - Website Manager and Team Leader
The Ulistic website manager is responsible for leading and coordinating the development of the website's development, feasibility, and general layout. This includes the website's content look and feel, branding experience, messaging, site features, information architecture, and functionality, as well as landing page support.
Responsibilities
Oversee the development of client websites so that the consumer is able to effortlessly navigate and use website features and functionality to create a seamless user experience.
Ensure business requirements related to site development are developed and communicate with webmaster, web developer or designers.
Create new work orders and assign them to the appropriate producer
Make information architecture decisions for clients' websites.
Review and test all work orders during the site implementation cycle.
Manage set requirements and usability testing projects.
Use site metrics tools to track site traffic, performance and page views then produce reports for site owners.
Manage budget in key areas including content creation and design, e-commerce, work order testing, online tracking and analysis, new site concept development, and search engine marketing.
Apply new technology, media, interactive research and emerging standards related to internet marketing and digital media.
Review and approve or reject all work submitted and written by the website producing team. These work orders include maintenance, instruction documents that control all new development and content publishing on the website.
Skills and specifications
Team leadership building skills.
Project management skills
Ability to manage multiple programs concurrently.
Process development skills, ability to keep work flowing whilst minimizing problems and delays.
Results orientation and ambiguity.
An understanding of digital and traditional marketing and media disciplines.
Education and Qualifications
Degree in Computer science, Web programming, marketing or related field
Understanding of basic marketing fundamentals, E-Commerce, content creation and integration, campaign development and marketing promotion