In my role as a marketing consultant for many IT service organizations globally and especially back in my home country, Canada, I receive a ton of phone calls from businesses wanting me to help them find a technology service provider.
First off, I love Toronto.  It is my 2nd home. I grew up in Niagara but made frequent visits to the "Big Smoke" for concerts at Maple Leaf Gardens, and to see my beloved Toronto Maple Leafs and enjoy a Blue Jays game from time to time.  I love Toronto and everything the city stands for.
Toronto, for some reason, has seen a drastic uptick in local GTA-based companies looking for a new IT service company as of late.
I have put together a short list of some of the top IT services companies in Toronto.  These are in no particular order and I recommend you reach out to them all and see if they are the perfect fit for your organization.
Tektonic
Tektonic is run by two great guys, Jorge Rojas and Sam Marashi.  Located in Vaughan, ON, Tektonic is well positioned to cover the entire GTA.  Tektonic's office is located within easy access to Hwy 400 and therefore, the Tektonic team can easily get to any part of Toronto.  Tektonic claims on their website that they specialize in Dental offices, Nonprofit Agencies, and small to medium business in Vaughan.  Visit their website at tek-help.com and learn more about this awesome team.
Pace Technical
Pace Technical is another awesome team of IT service professionals located in Toronto.  Pace is run by two amazing leaders, Shael Risman and Michael Sugrue.  Pace is only one of two IT service companies that I am aware of who has completed the grueling ISO 9001 certification, so that is a feather in their cap. The other is a managed IT services company in St. Louis called SSE Networks.  Want more information about Pace Technical, I recommend you visit their website at pacetechnical.com.
CAT-TEC
CAT-TEC is a small IT services company in the Toronto area.  CAT-TEC is run by two great guys, Rick Martin and Genito Isabella.  Rick and Genito are 100% focused on delivering top-notch IT help, cloud solutions, and much more to businesses throughout the Toronto region.  CAT-TEC provides services from the Oshawa area right through to western parts of the GTA including Mississauga, Oakville, and Burlington.
These are just three of the top IT service companies in the Greater Toronto Area.  There are many more you could choose from.  My goal here is to provide you with a launching spot in your search for a great IT services company.
Here are some quick tips to ensure you're selecting the right IT service company:
Make sure they understand your industry: If they've never heard of your line of business applications or understand how your industry uses technology, politely move on to the next company.  You don't need generalists.  Generalists cost you more money in the long run.
Ask for proof: Before you sign any contract get proof they can do the job. A great IT company should already supply this without you having to ask for it.  Case studies, testimonials, and even project reviews are a great start.  Make sure you speak with happy clients and even those who had struggles.  No service company is great all the time. Most screw up every so often. A sign of a great company is how they deal with the screw ups.
Ask to visit their office: Go visit them and get to see their operation.  This is very important. Make sure you get to see the inner workings of their operations.
There you go! These are 3 quick and easy tips for selecting a great IT service company in Toronto.  As always, if you have any questions or just need some help in interviewing the perfect candidate, I welcome you to call or email me.  I am always here to help you find the perfect Toronto IT company.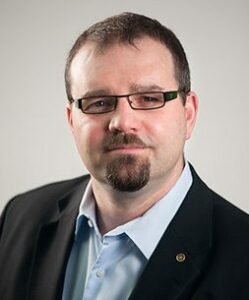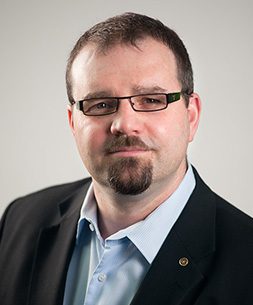 Stuart R. Crawford
CEO/Creative Director
Ulistic Inc.
(416) 840-9106