Managed service providers gain more opportunities by offering more services. Increasingly, MSPs are offering hosted VoIP business phone solutions to their clients.
The reasoning is clear. Communications are a crucial part of businesses today and need to be integrated with other technology, from network configuration to mobile device management.
It's another way to be customer-centric and focus on their needs.
Where Is There Opportunity for MSPs with VoIP Services Today?
More companies are disrupting the MSP space. Office supplies companies, copier companies and telephone companies are now offering MSP services.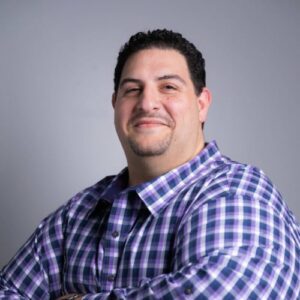 "The question is not 'How do I do managed services today?' The question is 'How do I achieve differentiation today?', notes Ray Orsini, CEO of OITVOIP, which offers VoIP hosting services.
The way to approach differentiation is to focus on the totality of a client's IT stack. Orsini encourages MSPs to have a broader, company-wide conversation with customers about all the technologies in play. The role of an MSP is to help clients with issues facing the business as a whole and provide solutions that lead to improved efficiency, productivity and staff training.
Many of your competitors are not doing this. If you focus your work on forging long-lasting trusting relationships with the owners of your client businesses, you've set yourself up for long and fruitful relationships. You'll be ready for the long term, no matter what the new technologies are. The technologies will continue to be more complex. Your responsibility is to bring simplicity to that complexity.
Why Should Voice Services Be a Part of an MSP Business Model?
Every business needs a quality, affordable phone system. That need is not going away. While many MSPs focus on a few niche industries, Voice services are ubiquitous. It's an important, necessary part of every business and can be offered as part of a broader suite of services.
"Every business has phone service. Period," Orsini said in a recent podcast. "And every business has some kind of bad, rough experience that they've had with their phone company."
That's the opportunity for MSPs, which can approach businesses and ask about their phone systems. Each business needs to communicate effectively with customers and among employees and partner. Turning those bad experiences with other phone services into great experiences with your MSP.
What Are Some of the Advantages of Offering Voice Services?
VoIP services provide other benefits to your MSP customers, including:
Cost Savings. Your clients will have a predictable monthly charge for hosted 

voice services

. They'll also save on purchasing and maintaining equipment on premises, paying monthly access fees and long-distance charges.
Easy Upgrades. Clients will know that updates and upgrades to their phone systems will be applied automatically, with little to no downtime and no need to purchase and install new equipment.
Advanced Features. With VoIP, your clients can take advantage of new functionality, including:

Call parking to switch the call to a different device
Mobile applications for iOS and Android that let you answer calls while not at your desk
Voicemail-to-text conversions that let you read the message instead of listening to it
Toll-free numbers integrated into your VoIP solution
Call recording
Call reporting on call logs and call histories

Web Portal. Control access, switch numbers and manage the VoIP solution from a user-friendly web interface.
VoIP is an important service for your MSP to provide. At Ulistic, we help companies develop marketing and website strategies that generate more leads and more business. Grade your MSP website now at https://www.ulistic.com.