An MSP Love Affair
Ulistic just received an email from a new subscriber regarding our Marketing In A Box solution. He raved:
"WOW, WOW, WOW!!! Now THAT's a Marketing In A Box package I can sink my teeth into!!"
This monthly subscription for managed IT service companies was born about a year ago.  However, it wasn't until recently that we began promoting it through our marketing channels.
I started the Marketing In A Box solution with one simple goal in mind.  It was in response to a former customer in Elk City, Oklahoma, who wanted a marketing strategy he could execute each month—Something he could use without interaction from our team at Ulistic.  I listened to him, but did nothing.  Because of this, he signed up for some other person's program. Needless to say, I wasn't happy with myself.
A few weeks later, I attended a conference in Jacksonville, Florida, where the speakers were promoting a marketing solution that was exactly what my client in Elk City had been looking for. Light bulbs went off in my brain, and I admonished myself saying, "Crap! I need to do something now!"
Well, I did—
Marketing In A Box was born just a few weeks later. We started giving it away as a door prize at our workshops. I didn't think it would be a such a hit—But, it was!  Marketing In A Box has really taken off, and the MSPs who subscribe, just LOVE IT!
What do you get for a $97 Marketing In A Box monthly subscription?
Well, sit back and get comfortable, because here's the long list: 
Monthly Print Newsletter
eNewsletter Template
Quarterly Marketing Plan Template
eBooks on a wide range of technology, industry and other topics
Sales Letters
Direct Mail Templates
Email Marketing Templates
Social Media Marketing Templates
Postcard Marketing Templates
Checklists and Downloadable Materials
Monthly Group Coaching
And whatever else we feel brings value to your MSP business.
Marketing In A Box is a great solution for a busy MSP who needs to do more marketing.  It provides great value, and is the perfect, "kick in the butt" you need to get going.
Marketing In A Box is also great for MSPs who need new ideas for their marketing campaigns.  The templates, eBooks, checklists, emails, sales letters and other solutions are priceless tools for any-sized MSP.
Want to get started with Marketing In A Box?  Just email us at info@ulistic.com with the subject: "Marketing In A Box" Or call us at 716.799.1999 x102, and we'll be happy to provide more information.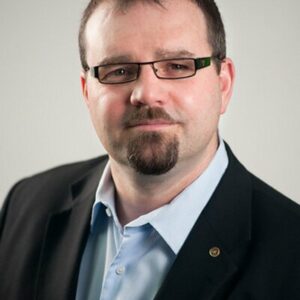 Stuart R. Crawford
President/CEO
Ulistic LP
info@ulistic.com
716.799.1999