Australia is an up and coming market for Ulistic. We are asked almost every day about the top IT Support Companies serving Brisbane, Australia.
I have compiled a quick list on some of the companies I am aware of, that can take care of any business IT service needs.
Here goes:
Steadfast Solutions – This Melbourne-based managed IT services company has recently opened a regional office in Brisbane. Ian Brady, one of the principals at Steadfast, focused on helping businesses in Brisbane and the Gold Coast that are looking for a reliable IT services partner. Visit their IT Consultancy Service In Brisbane website.
Smile IT – Smile IT is run by Peter Drummond. Smile IT offers a range of IT consultancy services including Virtual CIO, Managed IT Services and much more.
STS – Sydney Technology Solutions is a Sydney-based managed IT services company that offers IT services in Brisbane and throughout the Gold Coast. Adam Rippon is the founding principle, and his focus is to help local companies in Brisbane with an extensive range of IT services including Microsoft Office 365 and business continuity solutions.
There you have it. These are three IT consulting companies in Brisbane that are ready to take care of all your business IT service needs.
Before you jump in, make sure you do your homework. This includes:
Checking references. Call current Brisbane businesses and find out how any of the above Brisbane IT companies are taking care of their IT needs. Every company is different, so ensure you ask some tough questions and get the good news and bad news. No company will ever provide you with a bad reference, so it is your duty to ensure you peel back each layer to get additional knowledge.
Arranging a tour. We recommend taking reference one step farther. If IT is important to your business, arrange a tour with the reference client. See how the IT company works. Check the wiring room to ensure everything is neat and clean. Inspect the server room if they have one to see if things are lying around, and talk to some of their users. The users are where the truth often lies.
Interview each company at their office. Yes,... it is great to have them come to you but make sure you check out their office. How is it laid out? Do they even have an office? Where is the help desk located?
If you do any of the three above items, you will make a more informed decision on your next Brisbane IT consultancy.
If you have any questions on the companies listed above, please send me an email at stuart@ulistic.com, and I will be more than happy to provide an introduction or additional information.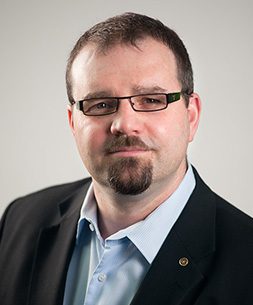 Stuart R. Crawford
CEO/President
Ulistic