Looking To Hire An IT Managed Services Company?
Here are some helping tips to ensure your IT Managed Services company is everything you hoped for...and more.
I have been in the IT Managed Services community for a VERY VERY long time.  I have the grey hair to prove it.  One thing for certain, this industry has changed. Among the most significant changes is the way companies search for IT managed services.
Are you one of the many companies looking for IT managed services?
If you are, read on.  I will offer you some helpful tips and tricks to ensure you select the right IT managed services provider for your organization.
Industry Expertise: IT Managed Services has to be one of the only business communities I am aware of where its members still resist the importance of specializing in their industry. Many IT Managed Services companies elect to continue to specialize in the technology and not the industry, even though countless professionals advise them against this.  Make sure you get an IT managed services company who specializes or even better, only works with companies like yours.
Social Proof: Social proof that they can provide services to your industry is crucial. Never hire an IT managed services company without first reading their case studies, watching their customer videos and interacting with their clients. Yes, make sure you interview their current clients and get a firm understanding of how they have helped. This gives you the ability to gauge their industry expertise.
Endorsements: I highly recommend you ask for endorsements from the technology product vendors you have. If you are a company that works with Microsoft or Dell, ask them for recommendations on who is the best company to work with.
Tenure Doesn't Matter: The number of years a company has been in business doesn't matter.  There are many smart young companies who are equally qualified to take care of your IT infrastructure.  Older companies may be "set in their ways" while younger organizations can offer a fresh outlook on how your business can best leverage technology.
Contract or No Contract: Are you locked in for several years at a time or does the IT Managed Services company work month-to-month? A locked in contract may seem great for stability. However, a month-to-month agreement makes the IT managed services company work harder to continue to win your business each and every month.
Do They Offer IT Advisory? Chris Chao, CEO of Centerpoint IT in Atlanta understands the importance of advisory services.  Companies can buy tech from anywhere and from anyone. CEOs and technology decision makers need a solid technical advisor available to ensure they are getting the right services and/or technology products.
There you have it.  As you can imagine, there is a lot more to selecting an IT service provider, but I hope these tips will help you make a sound choice.
I advise clients not to rush into selecting an IT managed services provider for their business. It's a big decision that should not be taken lightly.
If you need a referral or have questions about selecting an IT Managed Services provider near you, drop me an email to stuart@ulistic.com. I will be more than happy to introduce you to some awesome IT Managed Services providers near you.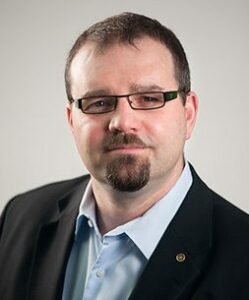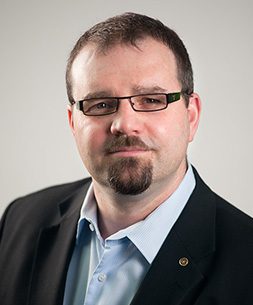 Stuart Crawford
CEO/President
Ulistic LP
855-964-2608