What does it take to become a highly successful managed service provider? Some believe having the right tools or the right PSA will turn them from struggling to successful. Tools and services actually do play an important role in your ability to deliver services, but unfortunately in my research, there is no connection between struggling or successful based on tools.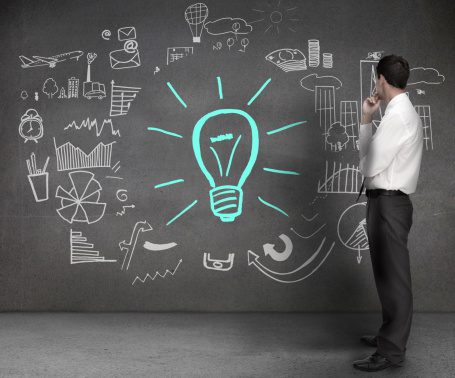 In the Ulistic High Performance Club, we have very successful managed service providers who run PSA company 1, some on PSA company 2 and some with no PSA at all. There are some with RMM tool 1 and some with RMM tool 2 and some with RMM tool 3. All of these companies are very successful and there is no connection between the tools they run.
So what makes a highly successful managed service provider?
Well, first off, the highly successful managed services companies remove negative thinking from their MO. You know the negative thoughts "to many worries, too expensive, can't afford that" and many others.  The highly successful look at running a business in terms of an investment. "what is the ROI" or "investing versus spending".
I have put together five character traits of the highly successful managed IT services provider:
Planning: The very successful managed IT services companies have a regiment of planning. They invest in daily planning, weekly planning, monthly planning, quarterly planning, and annual planning. Did you notice daily planning? Yes, the very successful plan everything down to the finest detail. Invest 30 minutes a day in planning your day and your objective that you must achieve.
Environment: The very successful MSPs create a culture of success and strip away failure. They understand that everyone one the team must feel that they contribute to the overall of success of the company. They also have the mindset that failure is never an option. Even if you are running a very small MSP, you need to create a culture of success.
Reading: Highly successful entrepreneurs across all industries read at least one business book a week, study industry and business magazines, watch business-focused YouTube videos, and do everything they can to become better at their craft. They also encourage and promote this activity across the entire organization. Successful managed services companies have consumed massive qualities of carefully selected information.
Correct Activities: The highly successful in any industry are focused on the right activities. They don't waste their time watching mind numbing TV. Their time is wisely invested in the right activities. Use your skills, energy, intelligence, resources, and opportunities to move your business and personal development measurably close to meaningful objectives.
Right Associations: There is an association between what a person does, who he/she associates with, the organizations they belong to, the media they consume, and the activities they participate in. The highly successful managed service companies do not waste time with idle activities, TV on for just background noise and attending a conference just to hang out. There is a purpose in every activity.
These are just a few tips that have helped me over the course of my career and also what I learned working with members of our Ulistic High Performance Club. There is a direct connection between your activities, your actions, and the results you achieve.
What is stopping you from becoming super successful?
Not sure? I welcome you to connect with me and have a meaningful discussion on your success and your goals. Book a complimentary 15 minute discussion today and lets get your business pointed in the right direction.