10 years strong! Infusionsoft, a company not very well known in the IT community, is celebrating 10 big years of ICON. ICON16 is being held at the Phoenix Convention Center this week and hosting over 3000 small business professionals from across the globe. CEO Clate Mask recalls the first ICON 10 years ago when they had 37 people out to their office in Phoenix learning about this new software designed for small business marketing automation.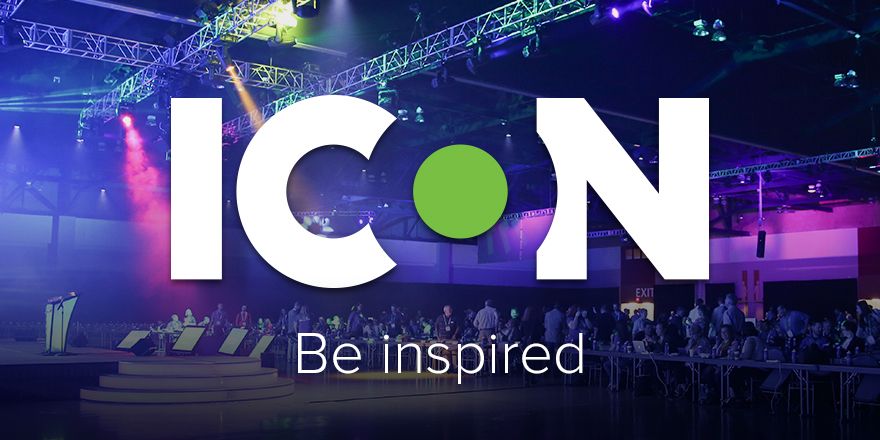 Where Are The MSPs?
Managed service providers who follow me closely know that I am a huge fan of attending non-MSP conferences. Why is that? First off, you gain a different perspective to what's happening in the small business world. ICON16 is the perfect gathering of small business owners and professionals.
During a breakout session with 6 time INC 500 and INC 5000 business owner Sean Greeley, CEO, Net Profit Explosion, a poll of the audience of 500 or more showed that 80% of the room was full of small business owners with 10 or more employees with an average revenue of $1M to $10M.
This was shocking, since my belief going into ICON16 was that there would be a high majority of business owners of companies of less than $1M in annual gross revenue. Here is the important lesson for the MSPs out there: Attend small business-focused conferences.
This is where you are going to learn what is happening with small businesses and what keeps these business owners awake at night. This is your market for the majority of you reading this article. During my travels throughout day one of ICON16, I have yet to meet a single information technology consultant or managed service provider.
Small Business Owners Are The Economy
Day one of ICON16 was full of excitement and great speakers. Most notable was "Entreleadership" author and radio show host, Dave Ramsey. Ramsey spoke for over 60 minutes from the main stage on what he learned in his 30 years in business and why the small business community is going to "make America great again."
It is the entrepreneurs from across the country who continue to grow the economy and employ hard working people. Ramsey shared his story of how he became an entrepreneur. It is not unlike many of our stories. When he was 12 years old, he was directed by his father to start cutting neighborhood lawns and had early success getting 37 out of the 50 neighbors.
Many of our stories are exactly like this. I sold golf balls throughout golf clubs in Niagara Falls, Canada and I know of tons of similar stories of MSP business owners getting an early start like Ramsey and myself.
What Is The Opportunity For MSPs?
This is nothing new: MSPs must continue to master the art of marketing their businesses. There will always be competitive pressures facing business today and the successful ones will be the ones who out-market their competitors. This is certainly not new.
Some MSPs are starting to understand the importance of marketing automation and the power it can bring to their marketing when executed correctly. The market place is starting to become flooded with new players and new strategies. MSP marketing companies are just starting to wake up to the importance of having a marketing automation strategy as well.
However, the same challenges we faced as a community with the flood of low cost, done for you, website services may start to creep into the marketing automation world when many players sign up for similar services and start distributing the same content as their competitors.
Ulistic made a strategic decision as a company to hitch our wagon to two very big influencers in the small business marketing world in 2016. One is Infusionsoft.  Infusionsoft is a platform but you still require a message – your message to overlay on the service.
Have questions? I invite you to book 15 minutes with me on the phone to discuss what your MSP business can do. Just go to https://www.ulistic.com/stuart and lets get on the phone to chat about marketing automation, leadership, and thoughts on small business.