How Long Does It Take to Rank My Website on Google?
If you've ever probed or implemented SEO improvements for your IT or MSP website then you probably can relate to the fact that improvements take time. There aren't any quick wins. Or are there?
If your IT or MSP website is not generating as many leads as you hoped, chances are your SEO (Search Engine Optimization) is focused on what keywords are and not what they do. A critical starting point when using keywords for SEO is doing keyword research. Keywords should be your SEO starting point and not your SEO endpoint. Keywords should also not be the sole factor in making SEO work for your MSP or IT business.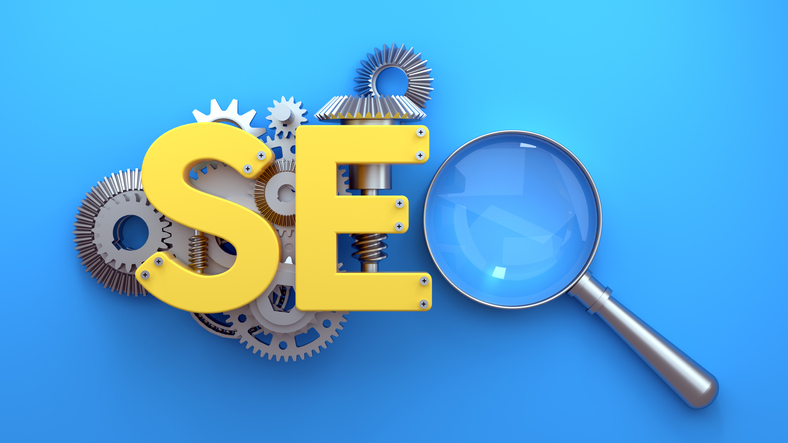 What Is SEO in the IT Field?
SEO in the IT field is the act of leveraging Google to drive targeted traffic to your IT or MSP website. One key thing to pay attention to is that I mentioned targeted traffic. Your goal is to not just send any random web surfer to your MSP or IT website, your goal is to get your website in front of business leaders who are in a position to purchase managed IT services.
SEO is very competitive in the IT community and it can be extremely difficult to get an IT services company website to rank in a short period. Difficult, not impossible. SEO in the IT field can be very wide. Are you going after the computer networking business? How about cybersecurity? There are many different aspects to SEO.
The truth is this, many IT service companies are terrible when it comes to marketing in general. Many hire an agency like mine and adopt a set it and forget it model, which is 100% doomed for failure. Ultimately, you want those visitors you are targeting to fill out your contact form and to enter your sales process, and you want to do it as painlessly as possible. That is what SEO in the IT field is all about.
Do Small IT Companies Need SEO?
For many, SEO might generate a vision of large IT and MSP companies that compete at a global level. However, SEO is just as important to smaller IT and MSP companies as it is to larger ones.
The IT and MSP business landscape is moving incredibly fast. Even small IT and MSP companies have to be flexible and competitive. The digital culture that we have become means that mission-critical information can only be a few clicks away. This presents great opportunities for small IT and MSP companies to compete against larger companies.
By using SEO to deliver relevant, location-based content describing your IT services effectively, small IT companies can gain exposure where they would otherwise be buried and left to fend for themselves. Small IT companies may not have the marketing budget of larger IT companies, but they do have access to SEO tools, strategies, and a digital landscape to present their brand and services successfully.
I view SEO as a great opportunity for small IT and MSP companies. Google has evened the playing field, and if you take the right approach to your IT or MSP SEO, small IT companies can see the best results without needing the biggest budget. Saying this, great SEO is not cheap and cheap SEO is not good.
What Will Be the Budget for Links for a Start-up IT Company - in the First Month?
I would recommend a serious SEO campaign be in the $2000 to $3000 per month. Great links are not cheap and cheap links, ones purchased on Fiverr or Upwork are not going to work long term. Also, we recommend that serious IT service companies stay clear of the offshore SEO agencies that offer the $125-month package. Again, these services are full of backlinks from sites such as Blogger. We have seen companies that once dominated the search rankings fall off a cliff overnight with some of the latest Google algorithm changes.
How Can I Use SEO to Help My MSP or IT Website Rank Better?
SEO in IT is constantly evolving and changing. Part of this is that the MSP and IT industry is naturally competitive in every geographic market. Countless MSPs and IT companies are competing over very valuable positions in the Google search results.
SEO success will take time. Expect a 52-week turnaround on any of your efforts. Remember, many others are going after those 10 spots in the organic rankings on page 1. Make sure the website is well optimized with the right keywords and technical structure, all the on-page SEO work is done and you should have success.
What's currently working in SEO and how can your MSP or IT business use this to your advantage? How can you quickly rank your site atop the search results?
We recommend the following:
Participate in your local community, get involved with the local Chambers of Commerce, nonprofit organizations, and other business groups. They will often have a list of members or associates and will link to your website, for free most of the time.
Adopt a local SEO strategy using a service such as Yext or you can build links on local business directories and industry websites for free.
Adopt a long-tail keyword program. Go after longer tail searches and produce content for all the cities and towns around you. This will sometimes generate less competition since everyone is going after the big terms. You can swoop in undetected in smaller cities and towns or go after specialty niches such as support of a particular industry or product such as DELL computer support.
Get known in your local community, produce a podcast or YouTube channel promoting your brand, often guests and others will link to you from their websites. Again, free links are always good.
Participate in HARO. HARO is a great way to show authority in the marketplace and help others. Many times, journalists with HARO will link to your site
Stay away from online services guaranteeing overnight success or links etc. I have tried them all, the best results come from putting in the hard work.
SEO is a tactic that is dependent on Google. Google has changed its algorithm in the past, and it will certainly do it again. I can't recommend that MSPs and IT companies use SEO as their only tactic for gaining new clients. I recommend that SEO be a part of a holistic IT or MSP marketing plan.
Is SEO the right move for your MSP or IT company? Contact Ulistic today and I'll be more than happy to help you find out.