How Can Your MSP Use Facebook Ads To Generate Business?
The days of social organic growth are long gone. If you have been wondering why your marketing efforts on Facebook have not been gaining attention or getting much traction, it could be because you are not exactly paying to play — this could be attributed to Facebook's sole algorithm. If you have been investing time and money on Facebook  —and we do believe this is one of the most valuable mediums for MSPs.
Seriously,  do you believe Facebook advertising will bring sensible forms of quality leads to your MSP? If you have been questioning the logic behind advertising your MSP on Facebook, you are not the only one. Certainly, you can easily acquire some residential clients who are using Facebook ads, but will you actually be able to use Facebook advertisements to generate monthly revenue and IT business support?
The one-word answer is Yes. If you are not using Facebook advertisements, then you are definitely missing out.  Facebook has billions of monthly active users — an incredible reach that makes Facebook advertising a great platform for MSPs. However, getting started with a Facebook advertising strategy can be overwhelming for many — and when you do not have a significant number of resources, you will need to know you are making wise decisions with the resources you do have.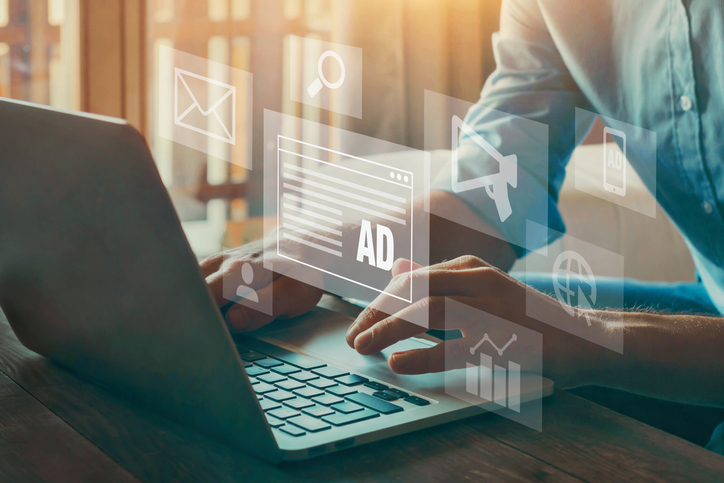 Raise Awareness and Generate Leads
Social media and Facebook can be a great way for an MSP to raise awareness and generate leads, but it needs to be executed properly. Like every other task you have taken on, you will need to ensure your strategy is executed properly. It will take some time and experimentation to fine-tune your target audience, the message you want to deliver, and your landing page. These are all important aspects you will need to consider when you want to implement a successful lead generation campaign for your MSP.
The Impact of Facebook's Ever-Changing Algorithm
While there is always the possibility for new social media competition to make its grand entrance, Facebook is still a solid and successful platform. However, some MSPs are finding it difficult to advertise to their target audience on Facebook.
Facebook does not make it easy to advertise, especially when it continues to make updates to its algorithm. The updates to the algorithm mean some of your organic content does not reach as many of your followers as it would have in the past. Facebook advertisements will only be profitable if you have an understanding of the Facebook algorithm.
While having organic content is not a bad thing as long as it offers the value your target audience is expecting, you will want to generate content that will lead to interesting conversations and more conversions. It will honestly save you a significant amount of time, frustration, and energy when you have someone else create an effective marketing strategy for you.
You will need someone who not only understands how to properly create a marketing strategy for MSPs, but also understands how to create a strategy that will align with your goals and metrics.
What Is Your Success Metric?
The are several Pay-Per-Click platforms that will only offer you the ability to drive traffic to your landing page. Facebook does not operate in the same manner as other PPC platforms; Facebook provides advertisers several objectives. When you create your Facebook advertisement, there are multiple examples of different objectives you will be able to choose from depending on the goals you have set.
You will be able to do the following:
Generate targeted traffic
Drive brand awareness
Generate leads
Increase conversions
When you choose your marketing objective, you will be able to give your campaign a name and complete the setup of your Facebook advertisement account.
Name Your Audience
Your audience and targeting features are what separates Facebook advertising apart from other platforms. Facebook allows you to target and select your audience based on various factors, including the following:
Location
Behaviors
Interests
To fully maximize your resources, you will want to be careful in the selection process for your target audience. When you are specific, you will discover you will gain better results. It is important to know the personas of your buyers so you can use them to test which audience will have a better response to your advertisements.
When we create audiences for your MSP, the audiences will be created based on the buyer personas you have created. We prefer to use severe; Facebook advertisement features to create specific target audiences.
Generate Targeted Traffic To Your Content
If you want to build a brand in the IT industry, you will need to embrace the platforms that are used by your target audience, maintaining your relevance from all angles. The general concept of generating traffic to your content is to build a stream of traffic to all your content from one source. After you have generated this content, you will be able to re-target the visitors across other social media platforms with advertisements that will ask them to like or follow your MSP's page.
When you create your audience, it is important to explore every resource and option you have. There are various ways you can generate targeted traffic to your content based on your audience. When you take the time to build your audience, you will discover you will have better results generating traffic to your content.
The Value of Finding A Marketing Partner For Your MSP
Successful Facebook marketing and advertising is about testing and analyzing the results, and ultimately making changes when necessary. The best Facebook marketing campaigns use repetitive processes that are perfecting by constant updates and adjustments. This is why we recommend working with a marketing company that specializes in the MSP community.
At Ulistic LP, we know the MSP industry, and we will bring our skills and expertise to your MSP. Regardless of what your goals and metrics are, please do not hesitate to contact us today to learn how we can elevate your MSPs marketing results. Speak with us today by calling 855-964-2608.