High-Performing Managed Service Companies Meet In Buffalo, NY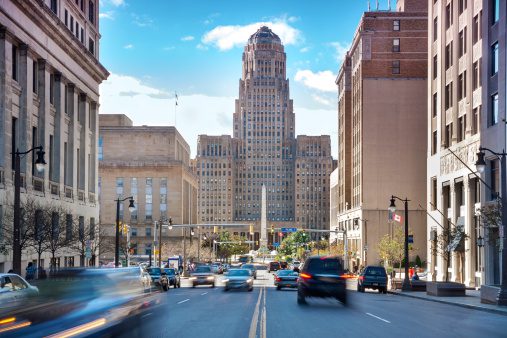 Buffalo…The home of 4-time AFC Champions the Buffalo Bills, as well as to a great Buffalo IT company – Globalquest Solutions.
On June 28th and 29th, Ulistic, with help from Globalquest, hosted many of the leading managed IT service companies from Canada and the United States for two days of information sharing and collaboration on how to build stronger and profitable managed service businesses.
I enjoy this gathering every quarter.  For two solid days, many of our top clients gather somewhere in the United States to share trade secrets and business intelligence with each other on where the managed services marketplace is heading. (Soon we'll be hosting these sessions in Canada as well.)
One thing I've learned over the years is that face-to-face relationships trump all other types of interaction.  Yes – getting together for two days with peers will always beat out phone calls and communication via social media.  There's something special about sitting across the table from peers in a business meeting and then, later in the day, breaking bread and clinking a glass or two.
The Ulistic High-Performance Club (HPC) is entering into its third year in 2019.  We've come a long way since the first meeting back in Savannah, Georgia in January of 2016.
HPC members have seen significant growth in their MSP practices. And their peer relationships have spawned some rock-solid business relationships.
I just love to see Ulistic's clients come together and openly share what's working and what's not.
Here are some key takeaways from our Buffalo meeting:
Pumpkin Planning continues to drive new revenue. Many HPC members have jumped into the single vertical method of offering managed IT services.  Global Data Systems dove "head first" into the healthcare space.  Joe and Loreto are hitting the market hard offering healthcare IT services in New England.  As a result, they're now looking to expand nationwide.  John Gambill Jr. with GO Concepts is well on his way to becoming the IT company for the DD community in Ohio.  Other HPC Members are "dipping their toes" into the government space, vet clinics, and education.
We revisited our content strategies. The days of shameless self-promotion are over.  HPC members see themselves as the industry thought leaders, and they now focus on answering tough questions from their prospects and clients. This has helped them shape their overall content strategies.  The group is now studying "They Ask, You Answer" as a guide to work towards being the leading resource for information technology in their given patch (pumpkin patch that is).
Google Business and even the Microsoft Partner Tool are proving to be awesome resources for our HPC members. The companies that focused on their Google Business and Microsoft profiles are realizing some good results. Google Business leads are up compared to just last quarter and many members of the Ulistic HPC are also getting leads from Microsoft.
Roy van Norstrand from the Leren Group held a roundtable for members to discuss EOS and Traction. This discussion eventually spilled over into leadership and how each of us run our companies.  It was a very engaging 90-minute discussion with many tough questions being addressed.
Finally, LinkedIn prospecting is unchartered territory for HPC members. Only a handful have dived into the deep end of this "untapped-for-now" resource.  Linkedin is a gold mine waiting to be tapped.  However, this resource won't be leading-edge for too much longer.  Strike now while the iron is hot.
I've been a member of peer groups for many years, since my very first experience as a member of HTG 3 back in the 2005 timeframe.  HTG was instrumental in the growth of my MSP business IT Matters, from 3 guys fixing computers to a leading IT services company in Calgary, Alberta, Canada.  I can't stress the importance of peer group memberships enough.
The Ulistic HPC will be making a shift in 2019 as we enter our fourth year.  We'll be looking for new and innovative ways to continue bringing additional value to our clients.  Watch your email for your personal invite.
Stuart