What You Need to Know About Google Analytics and Your Content
Google Analytics is an invaluable tool for anyone wanting to analyze page views on their website. It's not quite as good at analyzing content, and here's why.  
If you use Google Analytics as part of your MSP's marketing strategy, you're making a smart decision. It's one of the best analytics tools out there. Still, it's important to know what Analytics can and can't do when it comes to your website's content.
Ahead, we'll describe some of the key aspects that Analytics cannot measure in terms of your website's content performance. But first, let's explain what Google Analytics is for those unfamiliar with the tool.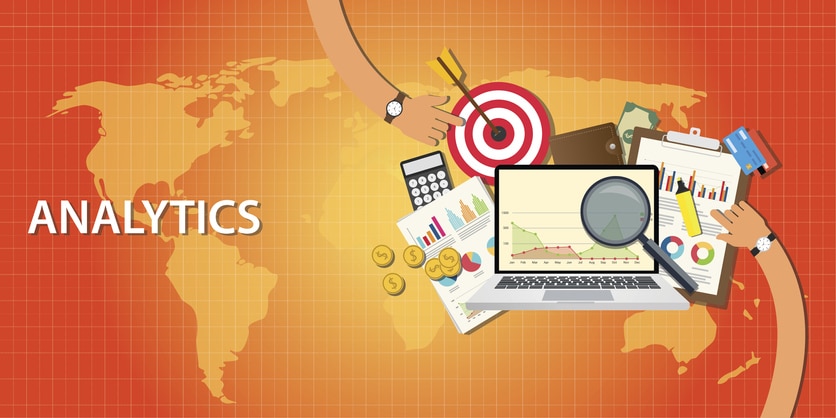 What Is Google Analytics?
According to Google, "Google Analytics gives you the free tools you need to analyze data for your business in one place, so you can make smarter decisions." With it, you'll come to "[understand] your site and app users to better check the performance of your marketing, content, products, and more … Analytics works with Google's advertising and publisher products, so you can use your insights to deliver business results."
Essentially, the tool collects data from websites using JavaScript code and was created to specifically focus on the data surrounding page views.
What's the Problem With Google Analytics?
There is no real "problem" with Google Analytics. In fact, it's a truly valuable tool when you want to know how many people have visited your website, what kind of visitors they were, how they got there, what they did when they were there, and other similar inquiries. Rather, it's important for users of Analytics to know what it can and can't do — especially in terms of analyzing your content.
What Can't Google Analytics Measures?
The following is a list of the content performance aspects that Google Analytics does not have the ability to measure:
1. What someone does on specific pages of your website.
Google Analytics can tell when someone moves around your site (clicks from page to page), but it cannot tell the behavior someone has on each page of your site. For example, did they spend the most time looking at the before and after pictures on your "Past Work" page? Or were they more focused on client testimonials?
This is something that heat maps can do. Heat maps show what areas of each of your website's pages get the most attention.
2. More information about a user and visitor identity.
Google Analytics does its best to show information about site visitors, but it can only go so far. For the most part, you're only going to be able to get rough information about the overall group of people visiting your website.
For example, you might get data on where they're mostly from, who referred them most of the time, and what type of devices most of them are using.
To get more specific data, it's up to you to use what is called audience intelligence tools. These tools can give you insight into the user behavior of each visitor and what each visitor has done in terms of historic activity on your site. Once you have this information, you'll be much better equipped to cater to your content specifically to whatever audience you're trying to reach.
3. Why someone gives up on a form.
If you've ever filled out an online form only to give up when the questions became too complicated or there were too many asked, you know what this is about. Sometimes, a snag in the way the form was designed will prevent site visitors from completing it.
When this happens, if you're the website owner, you want to know what exactly caused someone to give up. Was the form too long? Are the questions too specific? These annoyances and snags are also known as friction points. Unfortunately, friction points on forms are not something that Google Analytics has the ability to analyze.
Want to Know How to Improve Your Content?
Improving your website's content can do amazing things for your managed service provider company's bottom line. Unfortunately, many MSPs don't know how to go about making positive content changes.
That's where Ulistic comes in. Speak with Ulistic today to learn more about our business development, marketing, and sales services for managed IT service businesses. We can help by comprehensively analyzing your website's content and make the appropriate changes to boost conversions and your bottom line. Contact us to find out more.