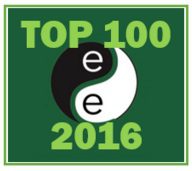 What an honor! Ulistic has made a great list of companies in the IT service community. ChannelE2E is a leading source of business and channel information to help IT service companies run stronger and more efficient business. This is a big honor for us, and, even more importantly, 10 percent of the top 100 members are clients of Ulistic. I couldn't be more honored to serve these great organizations in the managed IT services community.
ChannelE2E 100 (https://www.channelE2E.com/top100) identifies and honors the top 100 entrepreneurs, startups and exits from across the IT channel.
The ChannelE2E 100 celebrates businesses that achieved major milestones over the past year, including but not limited to company launches, seed or venture funding, mergers, acquisitions, financial milestones, and channel partner program developments.
"After Nines Inc. congratulates Ulistic on the ChannelE2E 100 honor," said Amy Katz, CEO of After Nines Inc. "As an entrepreneur myself, I know firsthand how exciting and difficult launching a business is; reviewing potential investments; and ultimately selling your business. The After Nines team is on a shared journey with our readers ‒ and we commend your hard work and commitment to making the IT channel stronger."
"I have known Amy and Joe for many years, and I have a tremendous amount of respect for what they have done and built for managed IT services companies. I can't thank them enough for everything they have done to help Ulistic get to where we are today. Without their support and friendship, I am not sure where we would be today."
Check out https://www.channelE2E.com/top100 to learn more.
We also congratulate our great clients for this accomplishment:
Alvarez Technology Group
IT Simplified
IT Freedom
Outsource My IT
SMB Cloudtech
Globalquest
CTECH Consulting Group
CITOC
Neoscope
One Source Imaging Solutions
Have questions about Ulistic and how we can help your managed IT services business? Book your free consultation with Stuart Crawford today at https://www.ulistic.com/stuart or call 716.799.1999.