Carl Dixon, the lead singer for both the Guess Who and Coney Hatch, joined us today for the MSP Show. Carl has always been one of my favorite lead singers. If you don't know this, I'm a big Canadian hard-rock fan. The Coney Hatch band was always one of my favorites as a teenager.
Carl's Story
Carl started playing the piano at the age of three. Next, he picked up the guitar and mimicked the music from the late 60's into the 70's.
He always felt good playing music but never envisioned being a rock star. He went to university to be a physical education teacher. He took a year off, and this was when he joined Coney Hatch.
He worked hard to improve his skills and performance to perfect his art. But what Carl realized what that it was far better to be great than it was to be perfect.
He says: "There are many ways to be great, but only one way to be perfect. So why limit yourself?"
And he adds,..."What you visualize as perfect may be nothing near what is perfect is to others. So, throw off your limitations. Focus on being great! Everything can be improved upon."
How Carl Became A Member Of Coney Hatch
Andy Curran and the Coney Hatch band were looking for a guitar player who could sing. That's how Carl got involved with them.
He simply applied to an ad Andy placed!
Andy had always wanted to be a lead singer, but when Carl came onboard, Carl moved from being a guitar player who could sing, to their lead singer. Little did he know, this would set him up for a rivalry with Andy.
A Big Disappointment
Just like MSPs, bands need to market their businesses. Everything went well until their 3rd album.
It was a crushing failure.
Ironically, it was the album they spent the most money making.
Carl says that it's difficult to make money in the Canadian market. You must break through to other markets like the U.S. and Europe. However, they didn't get the visibility they needed internationally.
Plus, they didn't have the common vision to continue growing. This, even though they had a great management company, and the same one as Rush.
Carl learned that every organization is a reflection of the people at the top, good or bad.
Emotions came into play. Artists are typically passionate people, and they can be quite emotional as well. And, sometimes these emotions create acrimony and get the best of a group.
Between the discouragement over their 3rd album, and the competition between Andy and Carl as lead singers, Carl decided he must go out on his own.
(Ironically, almost 30 years later, Coney Hatch learned that they had sold well in Europe, but no one ever told them or sent them there to play.)
"Playing Solo"
Being part of a group is much easier than trying to do everything yourself, as Carl found out. It took him 8 years to get the momentum to start up a band on his own. In 1988, the Carl Dixon Solo Band was finally formed.
Carl learned from his failures and was determined to succeed. In 1997 he was asked to join the Guess Who. He took the lead singing position that Burt Cummings had originally filled.
Then seven years later, the Guess Who decided to go back to their original members.
So, once again, Carl was on his own.
Where Do All The Old Rock Stars Go?
Carl says that many end up in other lines of business. Not all of them are successful enough to retire on a Caribbean island.
Four out of five, settle down and get married, go back to school, and get into other careers.
One out of five stays in entertainment... Carl is the one out of five. He's still performing.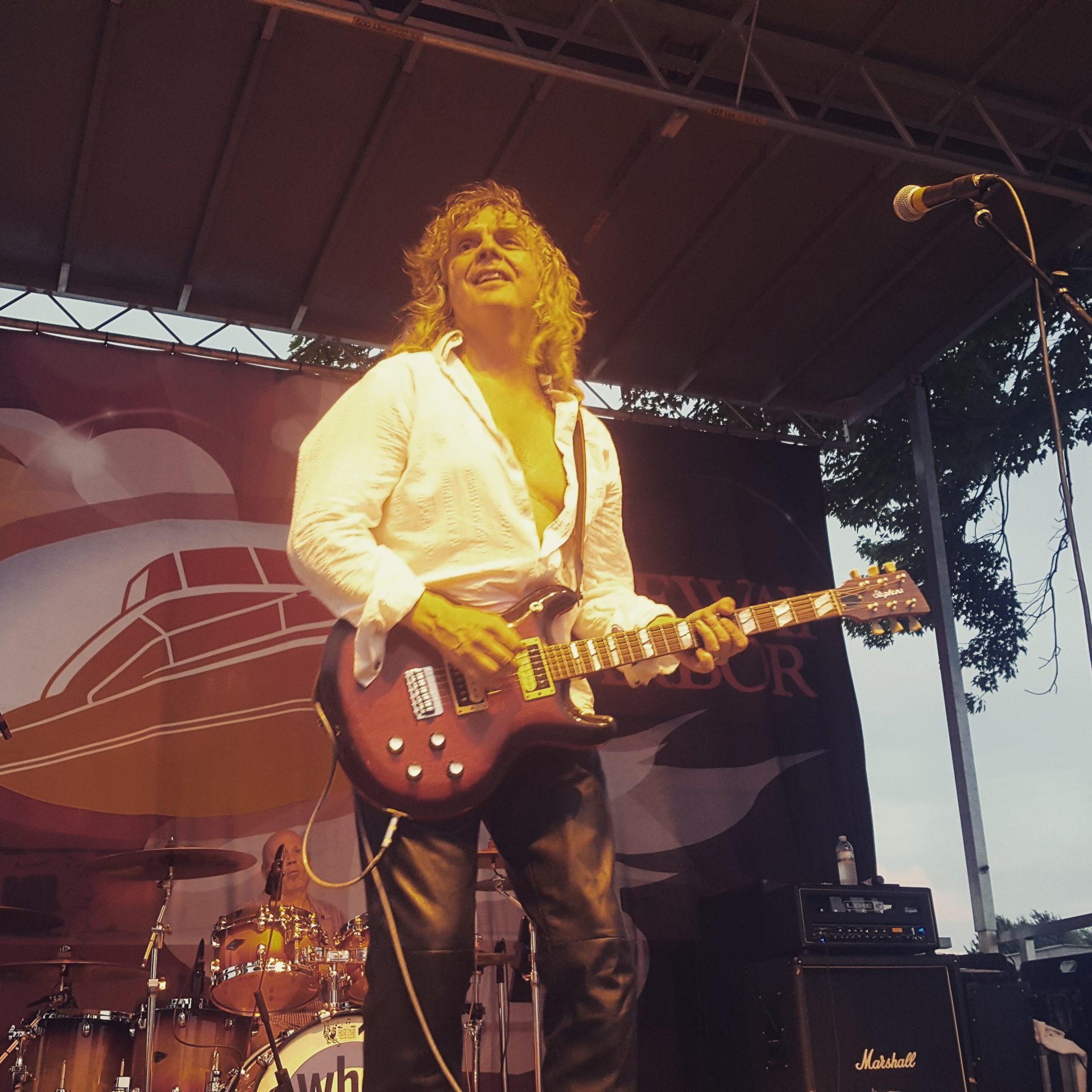 A True Life-Changing Moment
In 2008, Carl was in Australia to see his 12-year-old daughter act in the "Saddle Club." At the time Carl was in a struggle because his wife was leaving him. He wasn't in a good emotional state.
Because of his emotional distress, Carl was in a terrible car accident and outside Melbourne. He describes his state as being emotionally impaired.
He was distracted and worried about his family... so much so that he accidentally drove on the wrong side of the road.
An oncoming car crashed into his smaller car head on and drove over the top of him. He suffered a spinal fracture, broken arm, broken legs, collapsed lung, laceration of the liver, cuts to his face and about 50 total injuries.
Thankfully, the captain of the local medical rescue force and his daughter who was a nurse, along with another woman who was a midwife, were driving the route and stopped. They worked to save his life.
The hospital staff wasn't certain Carl would live through the night and if he did they thought he would lose an arm and a leg.
Making Lemonade From Lemons
Somehow, Carl found the determination to keep going. This is what saved his life.
He was still with the Guess Who as their lead singer. So the future of the band was in doubt. They had built their "company" around him. Many lives were affected by his accident.
It was two or three years before Carl could work. The band was forced to replace him in the interim. This was a big disappointment, but Carl knew he had to move on.
E & R = O (Emotions + Response = Outcomes)
Carl believes that emotion travels through our bodies much faster than our intellect. The hardest part is to recognize that your brain must catch up to make the right decisions.
It's hard not to let emotions get the best of you. Sometimes we fire clients and employees in a rush of anger. We're all guilty of letting our emotions take over. Then we're sorry later when our brain catches up.
Moving Onward and Upward!
In 2016, the Guess Who brought Carl back as a guest singer. It felt like full circle for him. He got back into singing and performing. He says is was just like falling off a bike and getting back on.
This gave him the knowledge that he could still succeed in music. At this point, he also realized how badly his accident affected the rest of the band.
Carl Dixon & The Last Buffalo is the latest band that he's formed. Carl also has a solo engagement coming up, along with festival gigs and more.
He sometimes performs under the banner as Carl Dixon Sings The Guess Who. He has performances scheduled up to the end up the year. He says that It's the best year he's had since the accident.
Carl's story became a central part of his existence. He now travels the world giving keynote speeches along with his music performances.
Carl's Comeback Is An Inspiration For Us All
Carl wrote an autobiography about being a singer and musician during the height of Canadian rock and about redefining his life after the car accident.
His book, Strange Way To Live, was published in January 2015 by Dundurn Press. It has received many favorable reviews.
Check out Carl's book. It's an inspiration.
One Final Note: Carl asked us to pass this on ...
"For those in Australia, I sincerely thank the Australian Health Care System and the beautiful staff who were so caring while I was being put back together. If you have to have a life-threatening accident, do it in Australia!"