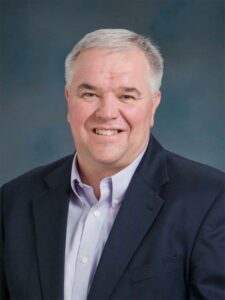 Arlin Sorensen, VP Peer Groups at Connectwise and Founder of HTG Peer Groups has built a number of small business and grew them into a multi-location network that influences scores of businesses across the nation.
Arlin will be our guest on our next Ulistic webinar on February 19th at 2 PM Eastern/11 AM Pacific.
Here are some of Arlin's thoughts on leadership, life, and priorities:
Arlin Sorensen built a small business and grew it into a multi-location network that influenced scores of businesses across the world.
Here are some of his thoughts on leadership, life, and priorities:
You cannot lead if you do not plan, hope is not a plan.
We need a business plan (where your company is going,) leadership plan (how we're going to lead people,) life plan, and a legacy plan (start here - with the end in mind.)
Once you have a legacy plan in place, you can put your leadership, life, and business plans together - these plans all need to be written down!
Core values are the foundation around your legacy plan. They do not change over time
Your personal legacy - one thing we can be sure of.... you're doing to die (and someone is going to have to clean up your mess.) We need to prepare for this today.
Your business legacy - "If something happens document".... what is your business plan for disaster recovery and business continuity (key people lost.)
And much much more...
Arlin Sorensen – VP of Peer Groups, ConnectWise
Arlin Sorensen is VP of Peer Groups at ConnectWise. He founded and served as CEO of HTG Peer Groups before HTG was acquired by ConnectWise in 2018. HTG, now IT Nation Evolve, is one of the most respected communities of technology service providers in the market today. They walk with leaders to foster business and personal growth through execution, accountability and life-work excellence. IT Nation Evolve today serves over 500 member companies throughout North America, APAC and EMEA. When he is not traveling to speak, facilitate or consult, Arlin loves to be home on his farm in Iowa with his wife Nancy.